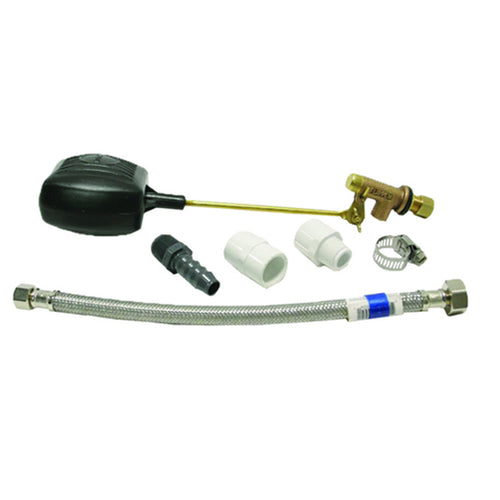 Water Fill Valve 200
Aquascape® Water fill valve 200 automatically maintains water levels in ponds, decorative water features, and pools.
Part Number 29272
Technical Specifications 
Reduces time-consuming maintenance versus manually filling with a hose
Helps protect the pump from running dry
Better for pond ecosystems by adding small amounts of water as needed, eliminating large water chemistry swings (including chlorine/chloramine levels) that occur during manual top-offs
Reliable mechanical arm style water fill valve allows up to 3 gallons per minute flow rate at 0-100 PSI.
Brass hardware with poly float
Includes fittings to connect 1/2-inch poly pipe or 1/2-inch PVC pipe.
 (Pipe sold separately)